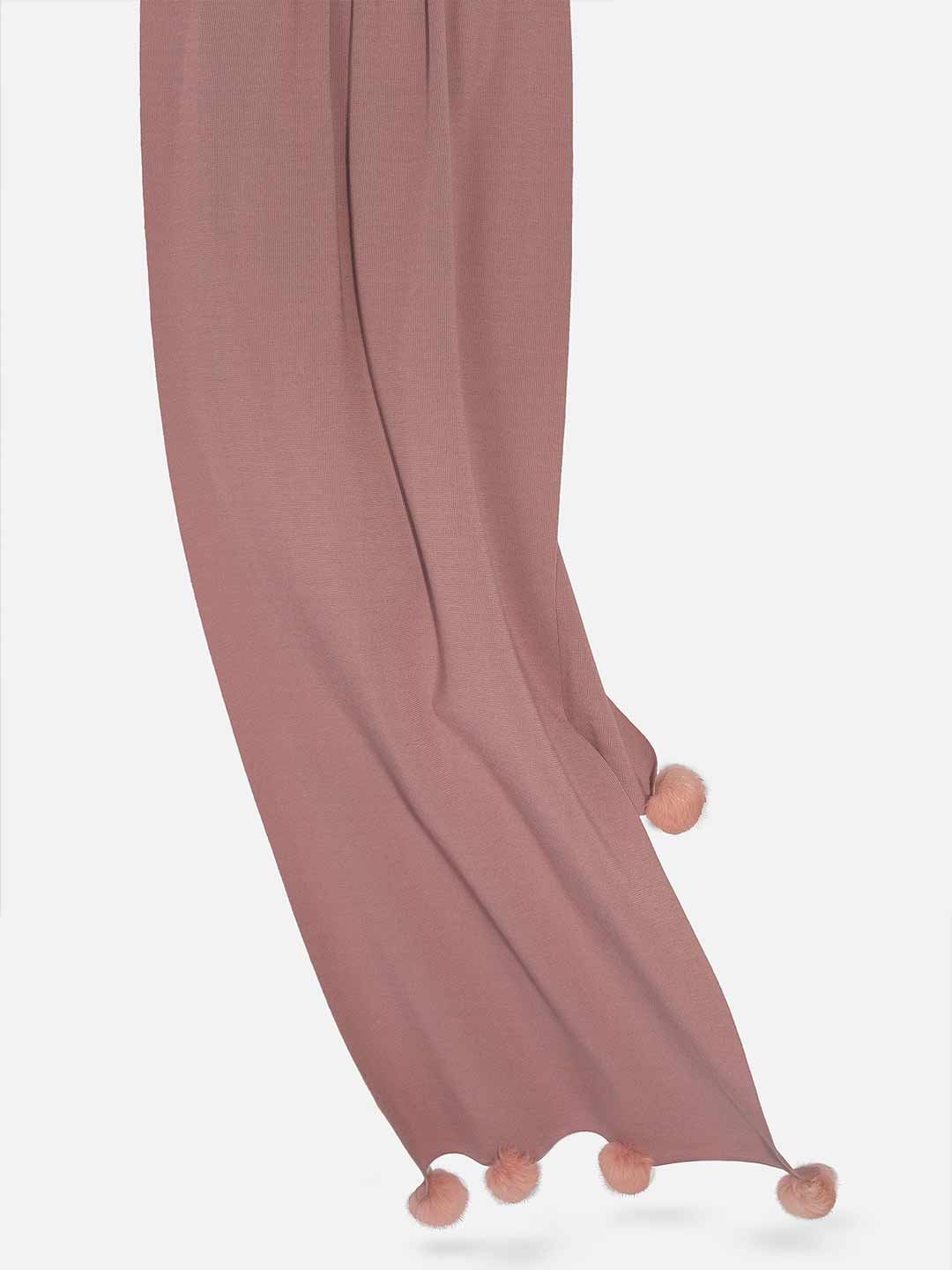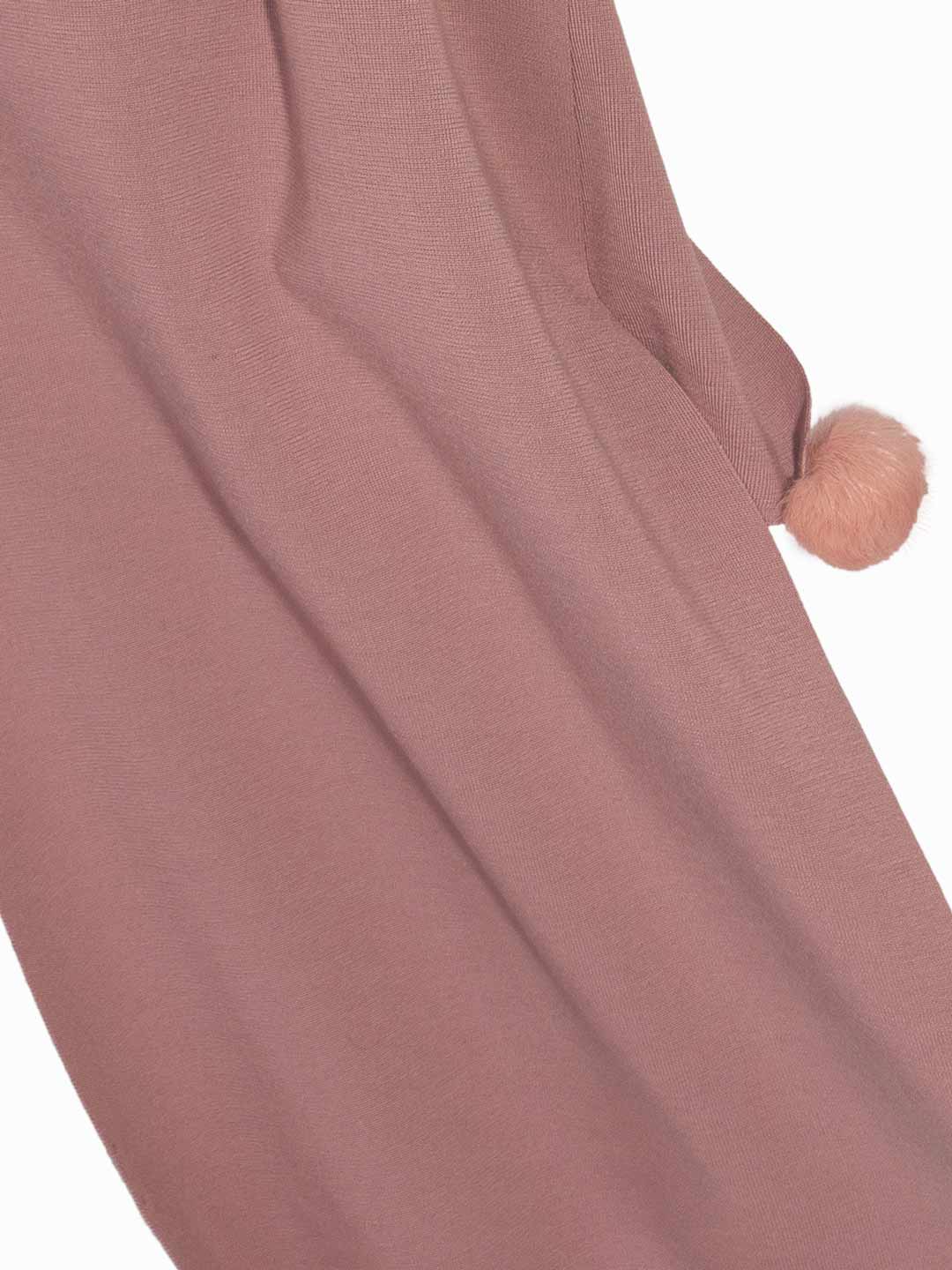 Scarf with Pompom in Merino Wool
Sale price

$53.00
Regular price
(/)
Elegant scarf with pompom in merino wool, in an open rectangular shape and with finishing details with fine rabbit fur pompom. With a silky touch, this classic merino and acrylic scarf does not compromise quality but makes your care more practical on a daily basis. A classic and versatile high-quality accessory. Produced with Italian fibers, this scarf promises longevity. Dimensions: 200 X 52cm /78.7"X 20.5".
Product code: 2514-39
Composition and Care

50% Merino Wool and 50% Acrylic

Machine wash on a maximum delicate cycle of 30 degrees or by hand; delicate centrifugation; after washing, place on a flat surface to dry in the shade; use the iron at a low temperature.
Deliveries and Returns

At achega.com you have the possibility to change your mind and you can communicate your intention within 15 days. You can exchange or return your item. See our Returns Policy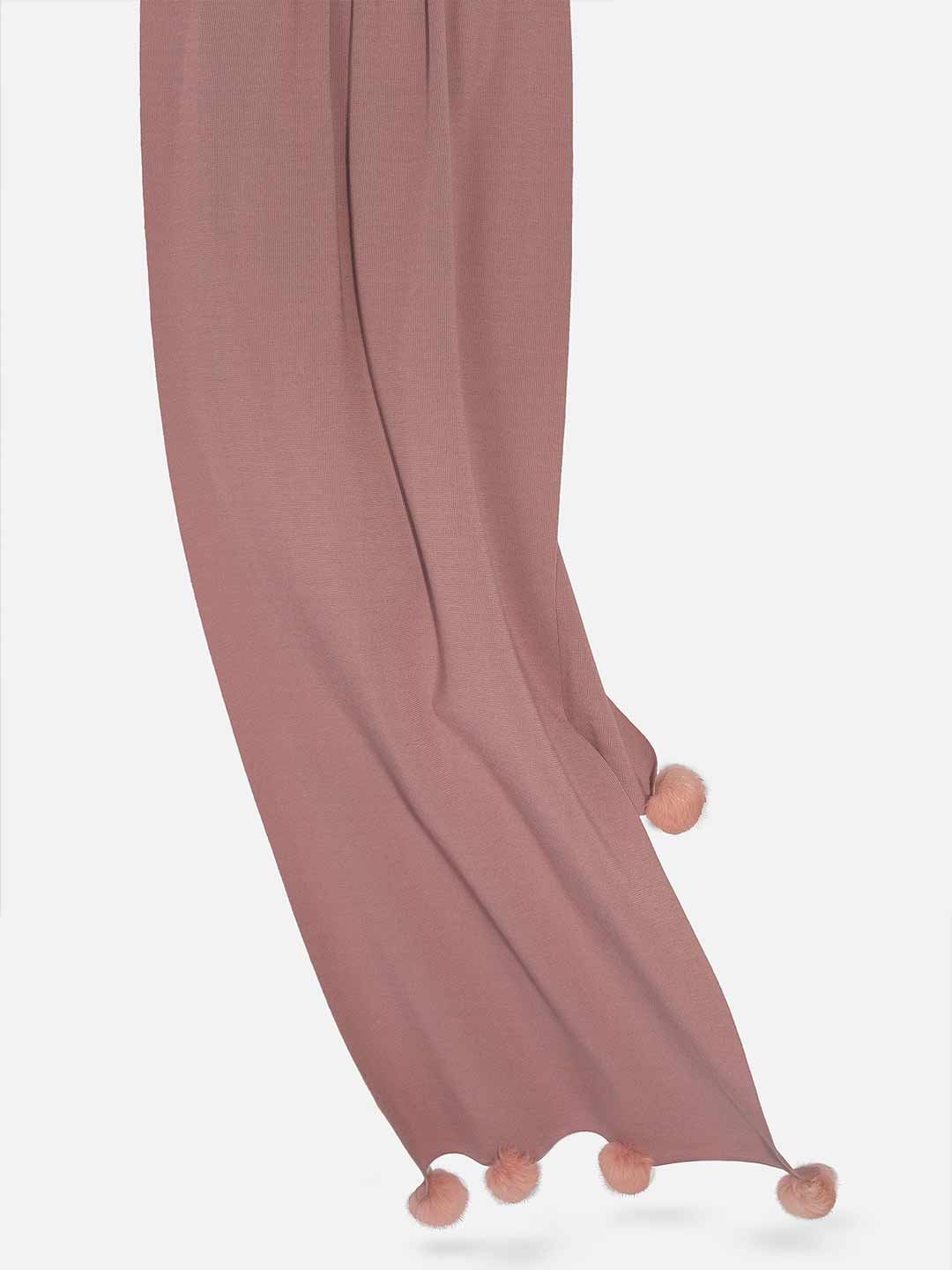 Scarf with Pompom in Merino Wool
Sale price

$53.00
Regular price
Choose options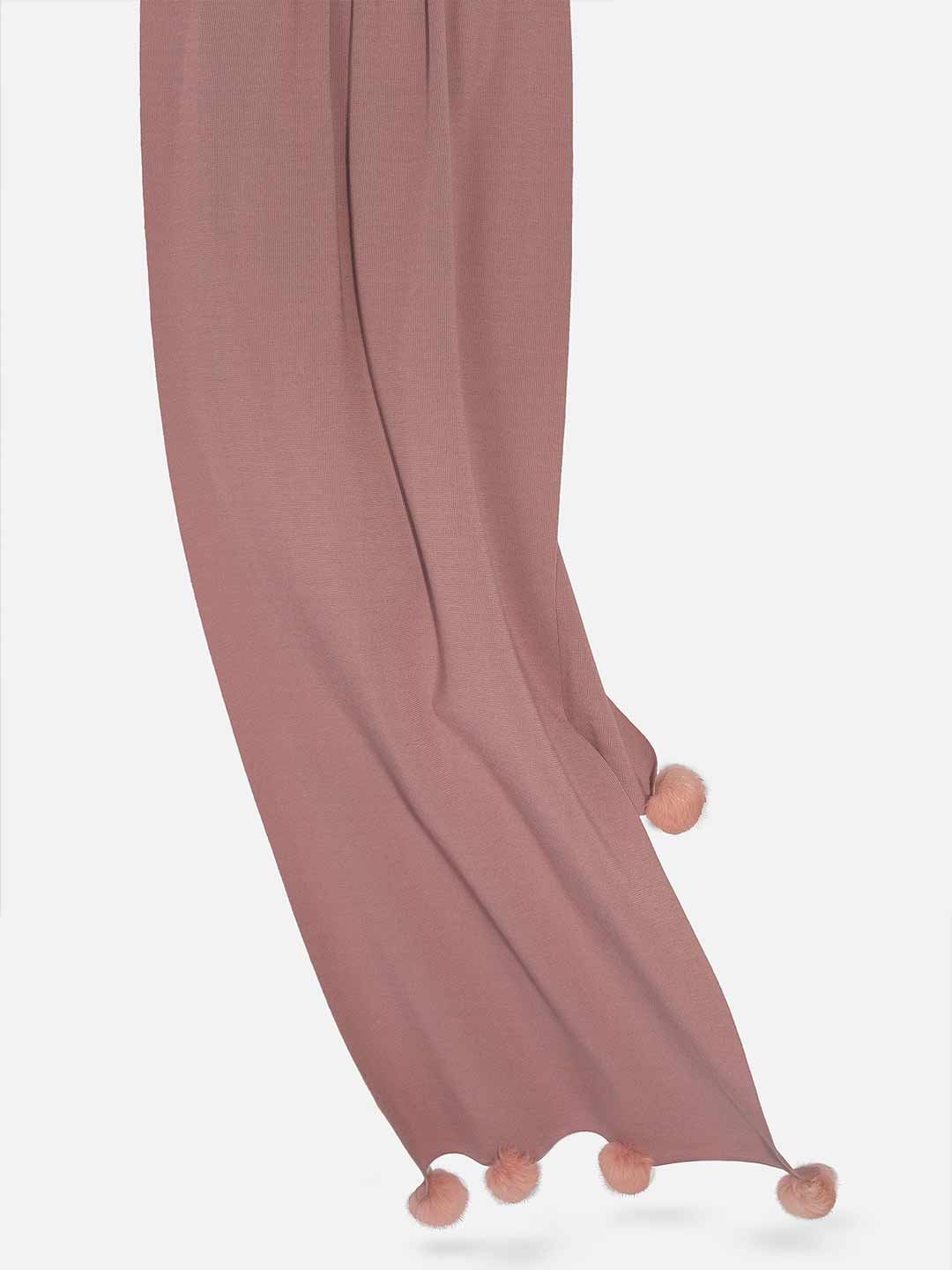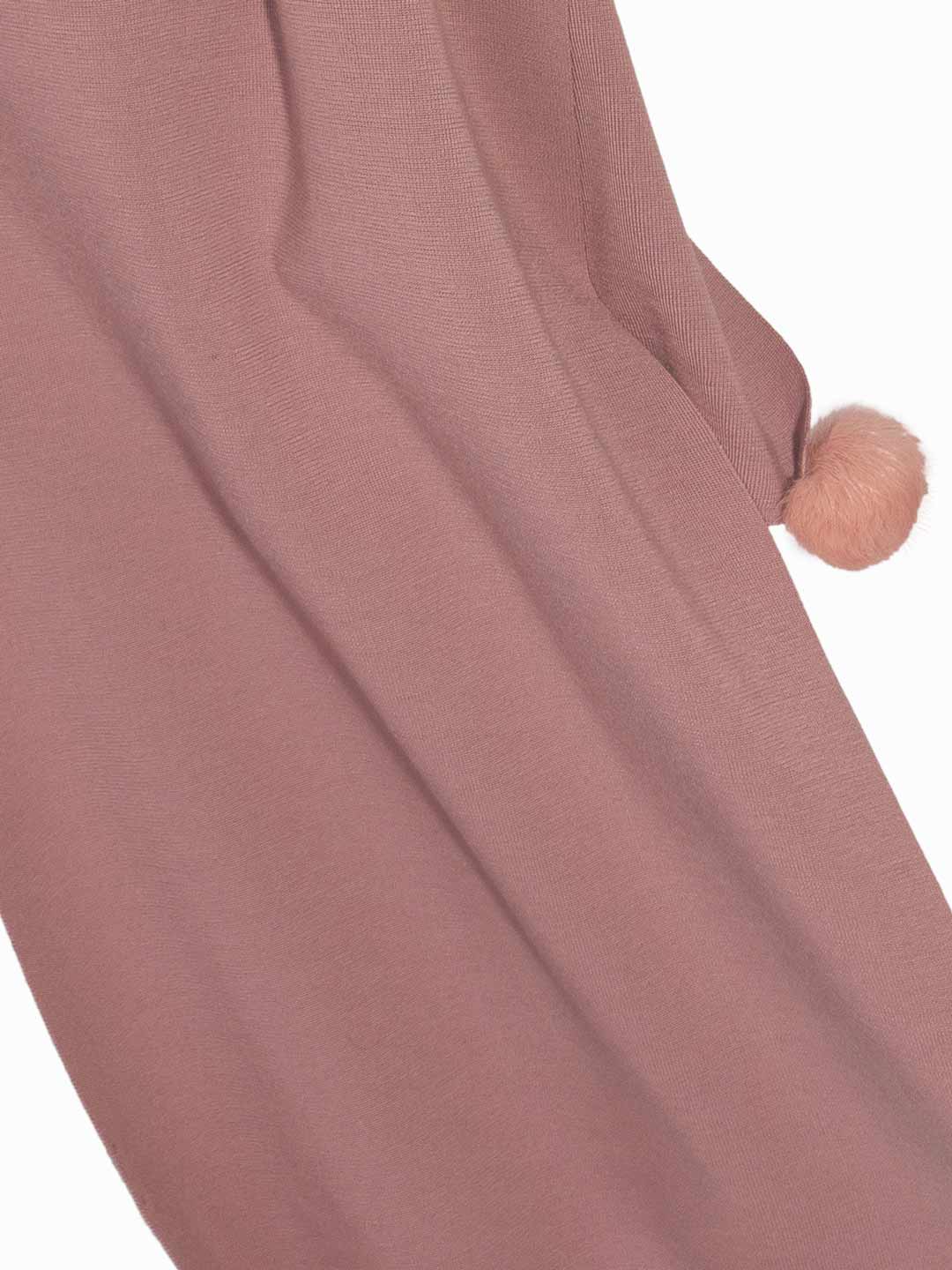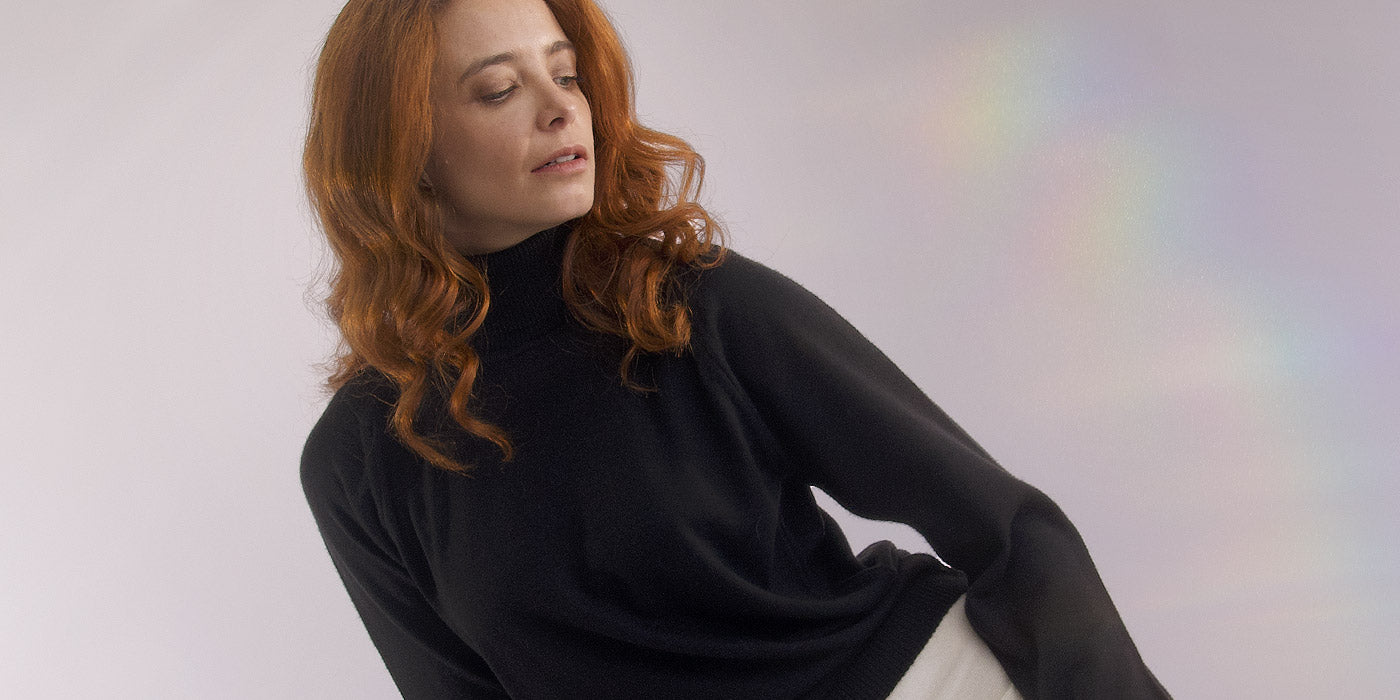 MERINO WOOL
Comfort and Sophistication
Merino wool fibers are finer and more delicate compared to other wools, making them incredibly soft to the touch, but also very durable and resistant over time.
Hypoallergenic
One of the biggest advantages of Merino Wool is its hypoallergenicity. This wool is naturally resistant to dust mites and other common allergens that can trigger allergic skin reactions. Its softness also makes it less likely to cause skin irritation.
Thermal
Another notable feature of Merino Wool is its ability to regulate body temperature. This fiber has natural thermoregulatory properties, which means it helps keep the body warm when it's cold and cool when it's hot.
Durable
Merino wool is known worldwide for being very strong and durable, making it a long-term investment. This feature makes it ideal for sweaters, coats and a variety of garments.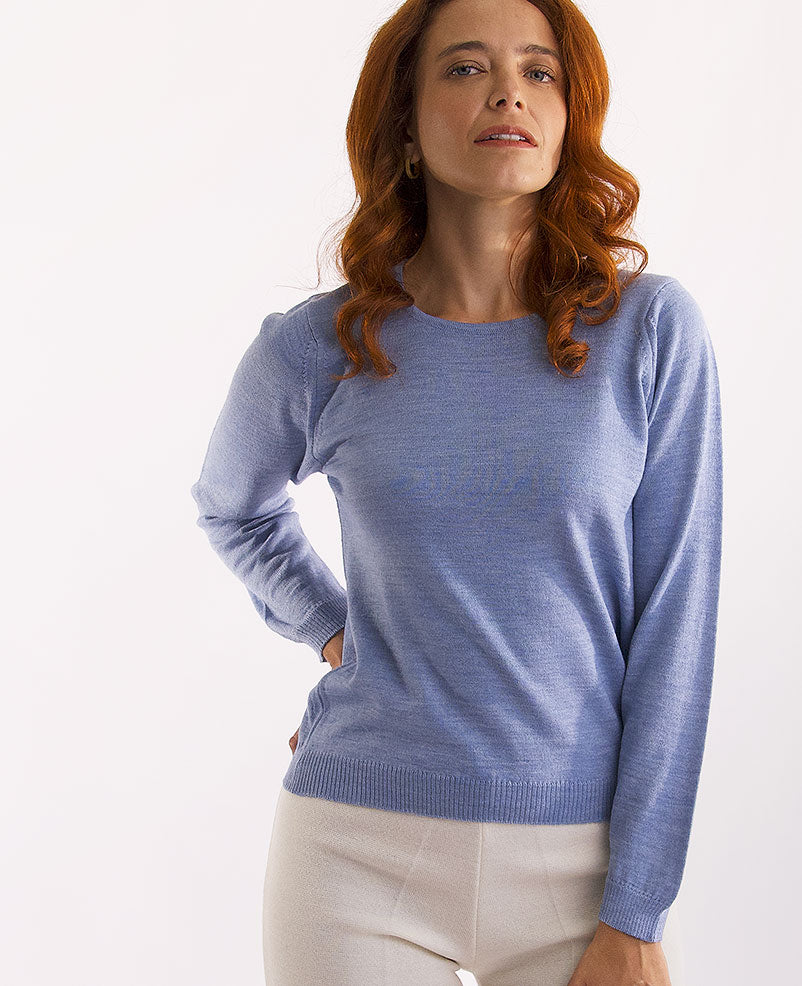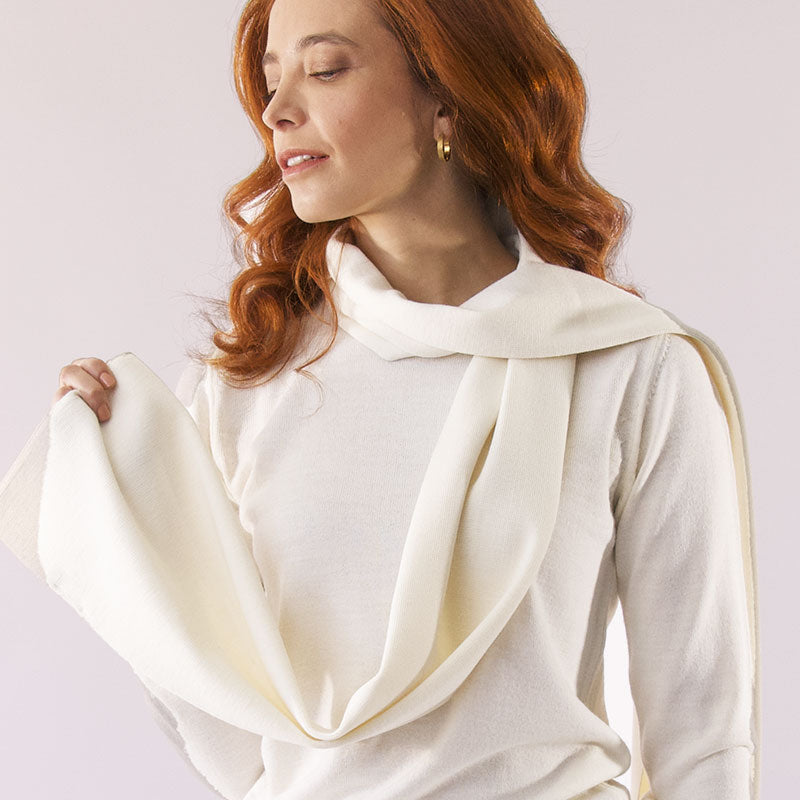 MERINO CLASSICS
Perfect Combinations
Timeless, knitted classics endure in the imagination as archetypes of good taste associated with eternal simplicity.
Our collection of minimalist-inspired knitted classics comes in a wide palette of colors, from the most vibrant to the most pastel.
We present our classics in Merino wool that are fresh, light and silky to the touch. A wide palette of colors and models produced with superior quality Italian fibers that guarantee longevity. Made in Portugal since 1957.
Great soft fabric, easy to use and easy to care for and good quality. I have been buying from Achega for many years and the pieces stay in shape, there is very little pilling. Achega is my choice for merino.
-Melanie M.
We can help?
Common Questions
At achega.com you have the possibility to change your mind and you can communicate your intention within 15 days. You can exchange or return your item. If you have a member account on our website, returns will be free. If you have purchased your items as a guest, the return costs via courier will always be your responsibility and you will be asked to pay shipping costs of €4.00 which will be deducted from the amount paid upon purchase. The amount previously will be refunded when the item arrives at our facilities in perfect condition.
We don't always have the color you love. You have the possibility of ordering your item in the color you want through our customer support as long as it is available in our color catalogue. This order will have an additional value of €10.00. It will be ready within a maximum of 15 days, excluding shipping time. To place your special request, you must contact our customer support. Contact us at: loja@achega,com or via the following telephone numbers: +351 917 552 202 or +351 249 840 515.
It is possible to make hem arrangements and other width adjustments. A cost of €10.00 will be charged. The customer must send the correct measurements for this purpose. We are not responsible for errors when sending measurements. If you are already familiar with our knits, and know what arrangements to request, you can leave a note in your order form with a description of what you want to change as well as the measurements. Upon receipt of your order, our customer support will contact you to discuss the work to be done and send details for payment processing. If the order has arrived at your home and you wish to arrange it, you can do so through our physical stores or send it to our facilities. All shipping charges for arrangements are the responsibility of the customer. For more information, contact our Customer Support via email at loja@achega.com or via our mobile phone +351 917 552 202.