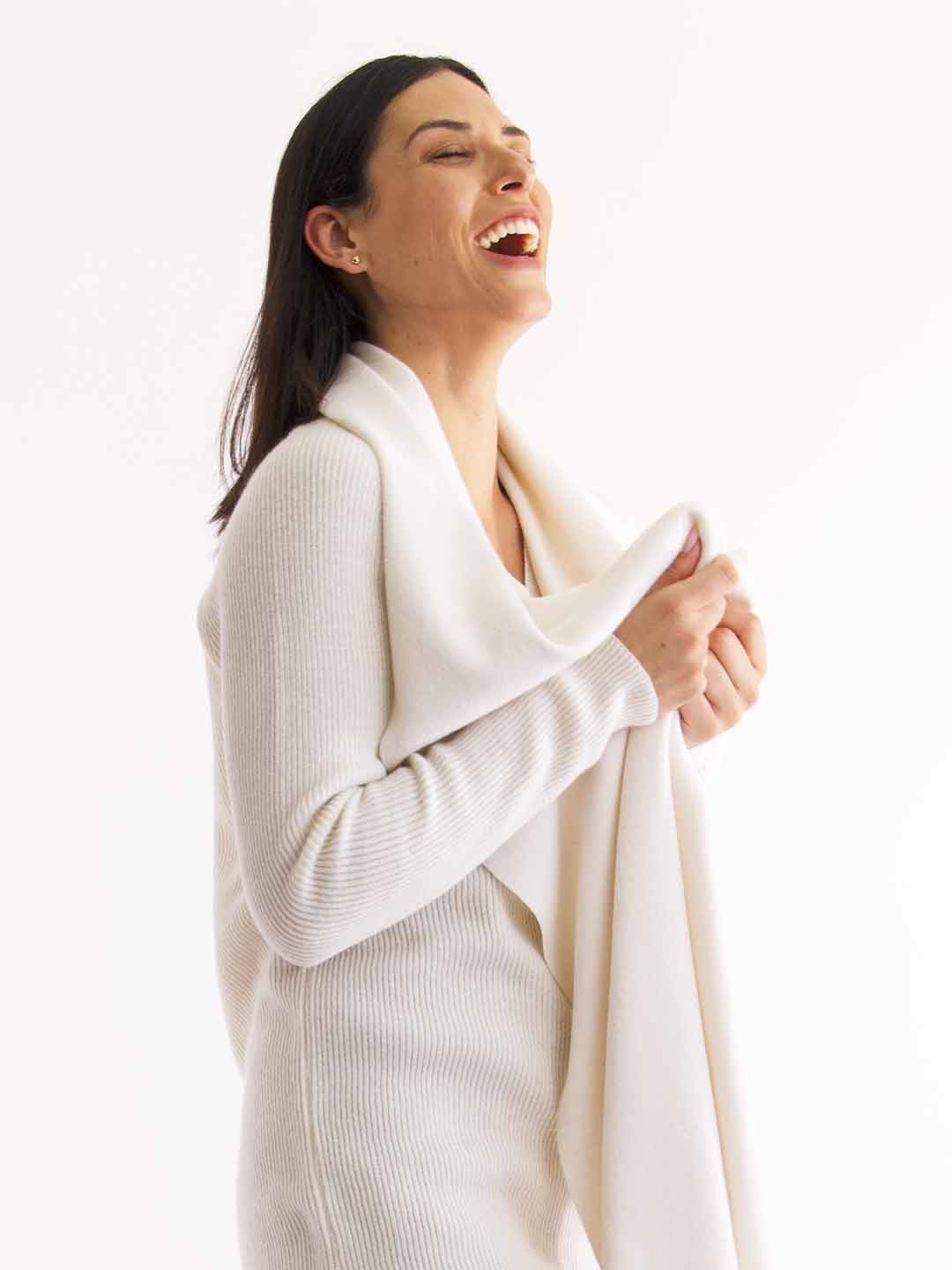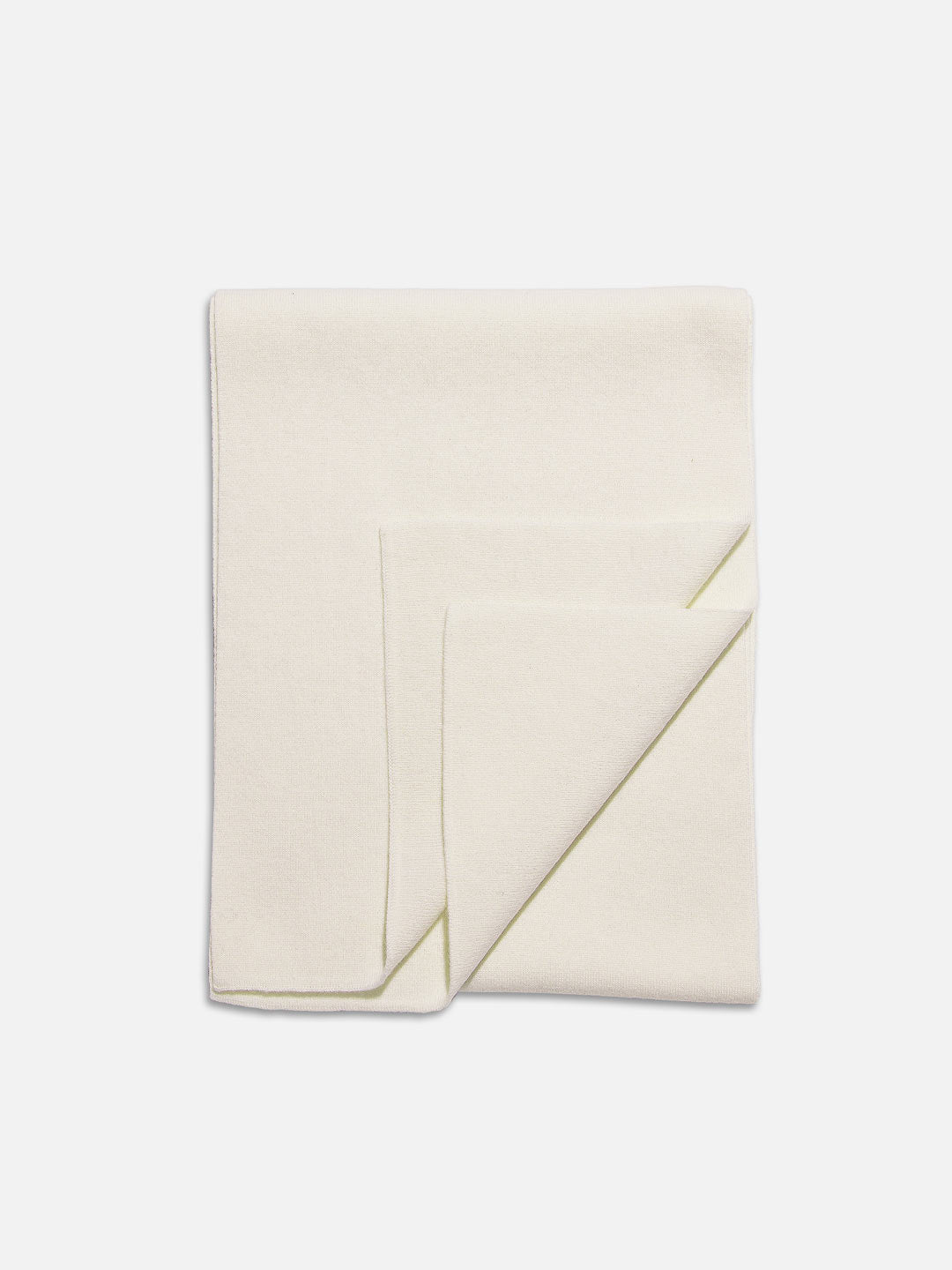 Plain Cashmere Scarf
Sale price

$144.00
Regular price
(/)
Plain scarf in an open rectangular shape in 100% cashmere in off-white. Produced with the finest Mongolian cashmere, this scarf with an elegant and timeless spirit adapts to a more classic or casual style. Light, warm, comfortable and extremely soft and silky against the skin. Produced with 100% Mongolian cashmere under 4sustainability®. An affordable and durable luxury product. The model measures 178cm and weighs 63kg, wearing one size. Dimensions: 212 X 34cm / 83.5"X 13.4".
Product Code: 4567-02C
Composition and Care

50% Merino Wool and 50% Acrylic

Machine wash on a maximum delicate cycle of 30 degrees or by hand; delicate centrifugation; after washing, place on a flat surface to dry in the shade; use the iron at a low temperature.
Deliveries and Returns

At achega.com you have the possibility to change your mind and you can communicate your intention within 15 days. You can exchange or return your item. See our Returns Policy
Choose options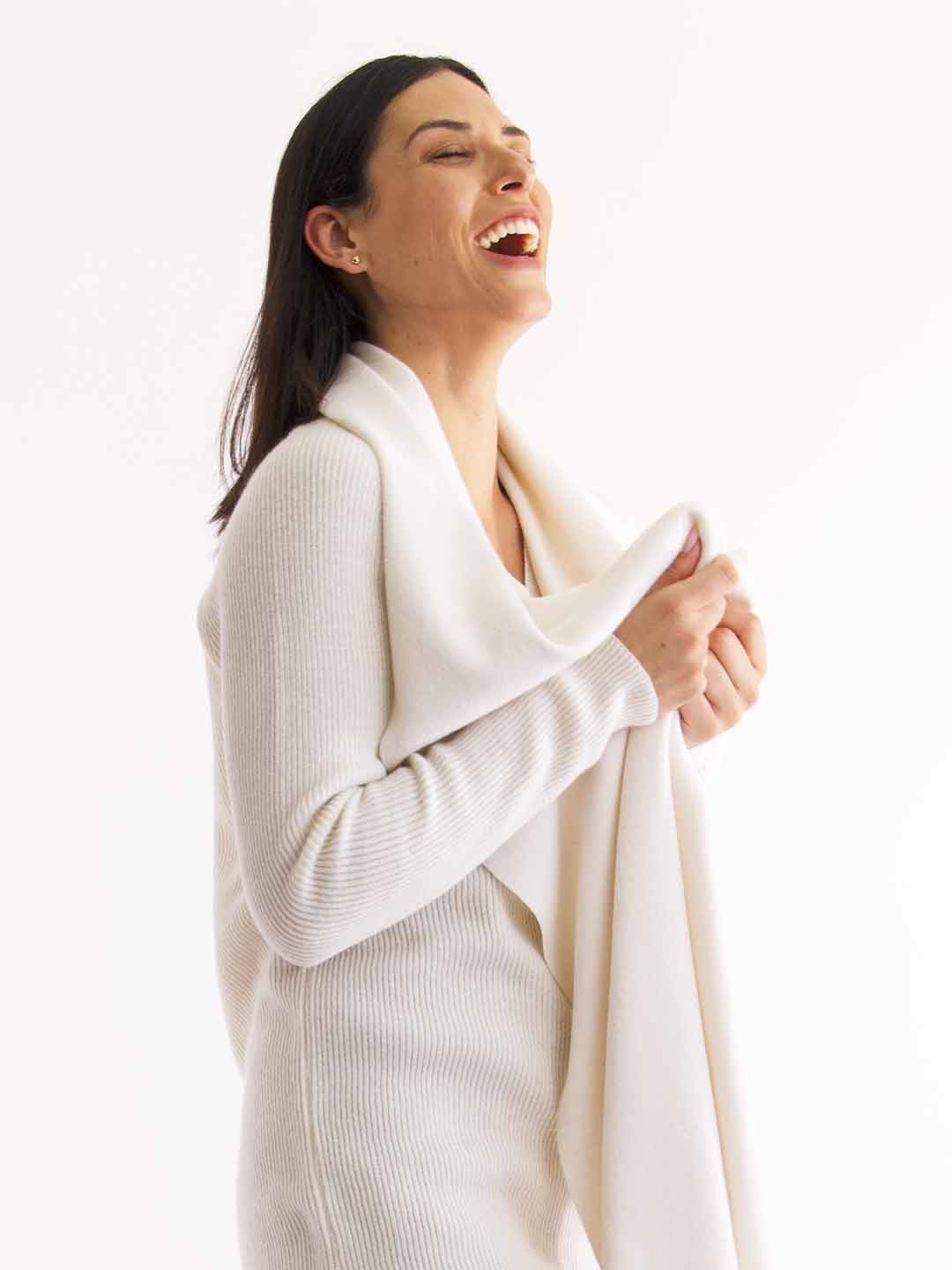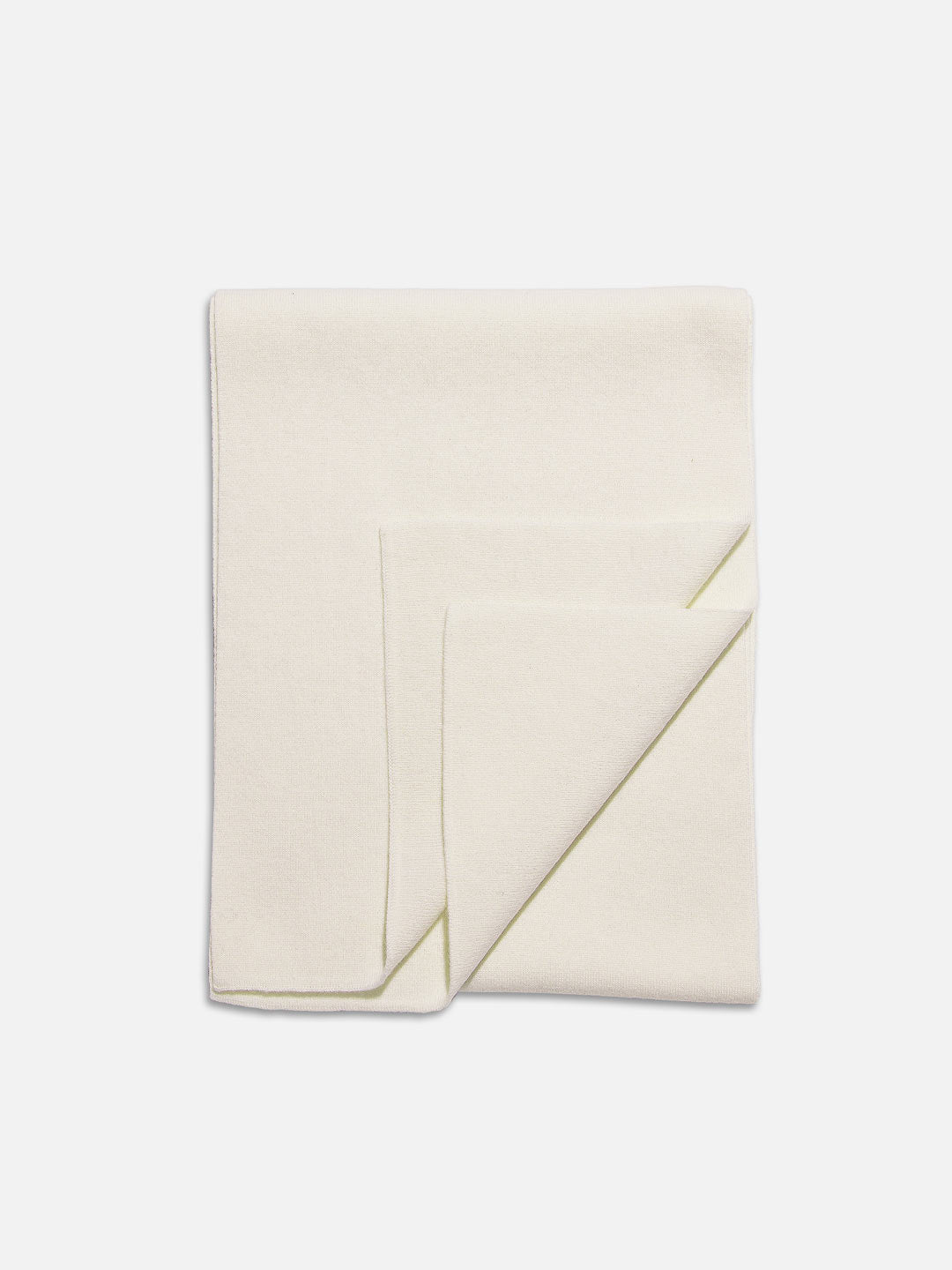 CASHMERE
Ideal for Cold Weather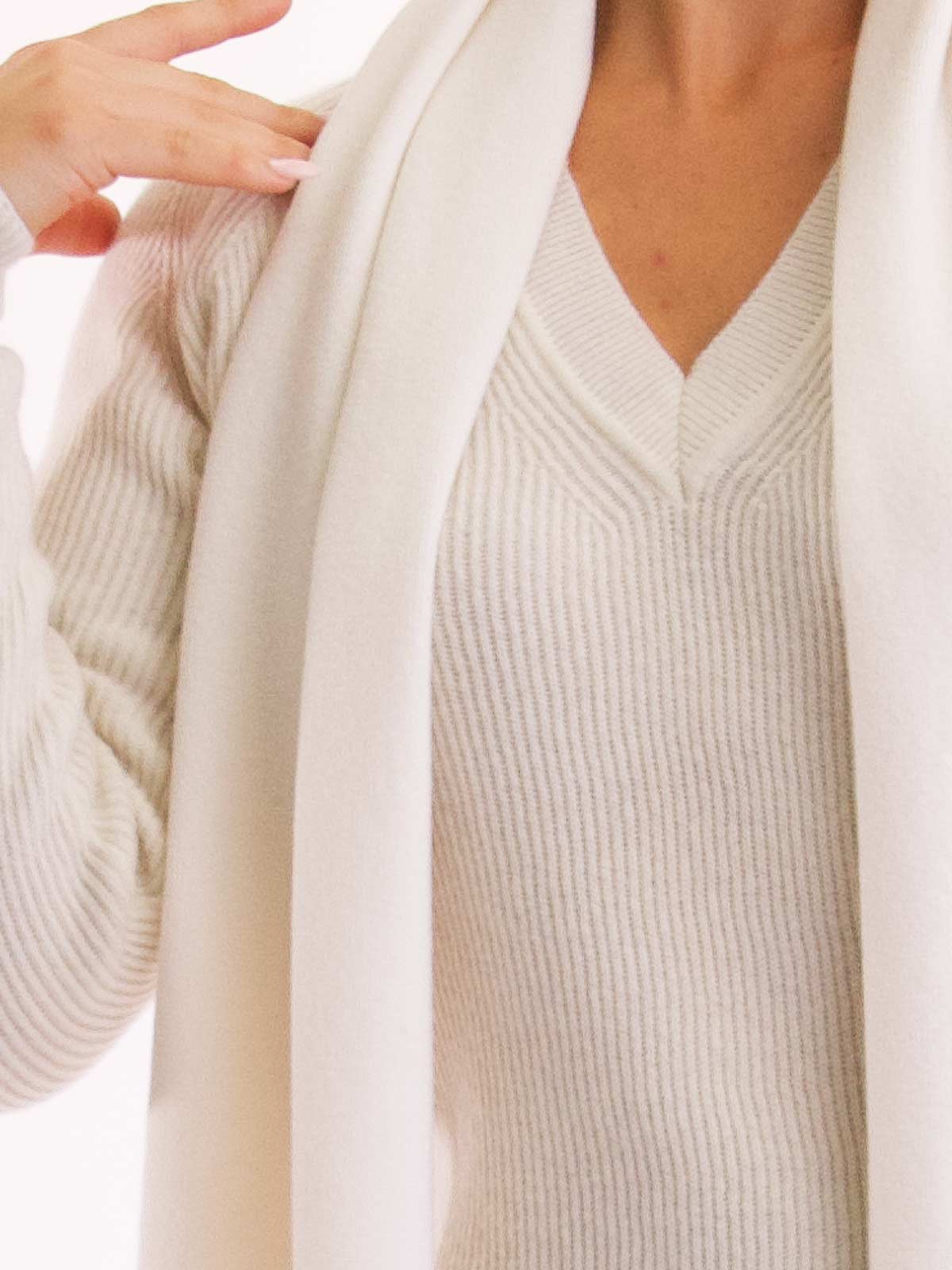 Hypoallergenic
It is hypoallergenic. Most fibers cause itching or redness in the most sensitive skin, Cashmere Wool is comfortable for all skin types and can be worn directly on the body without any discomfort.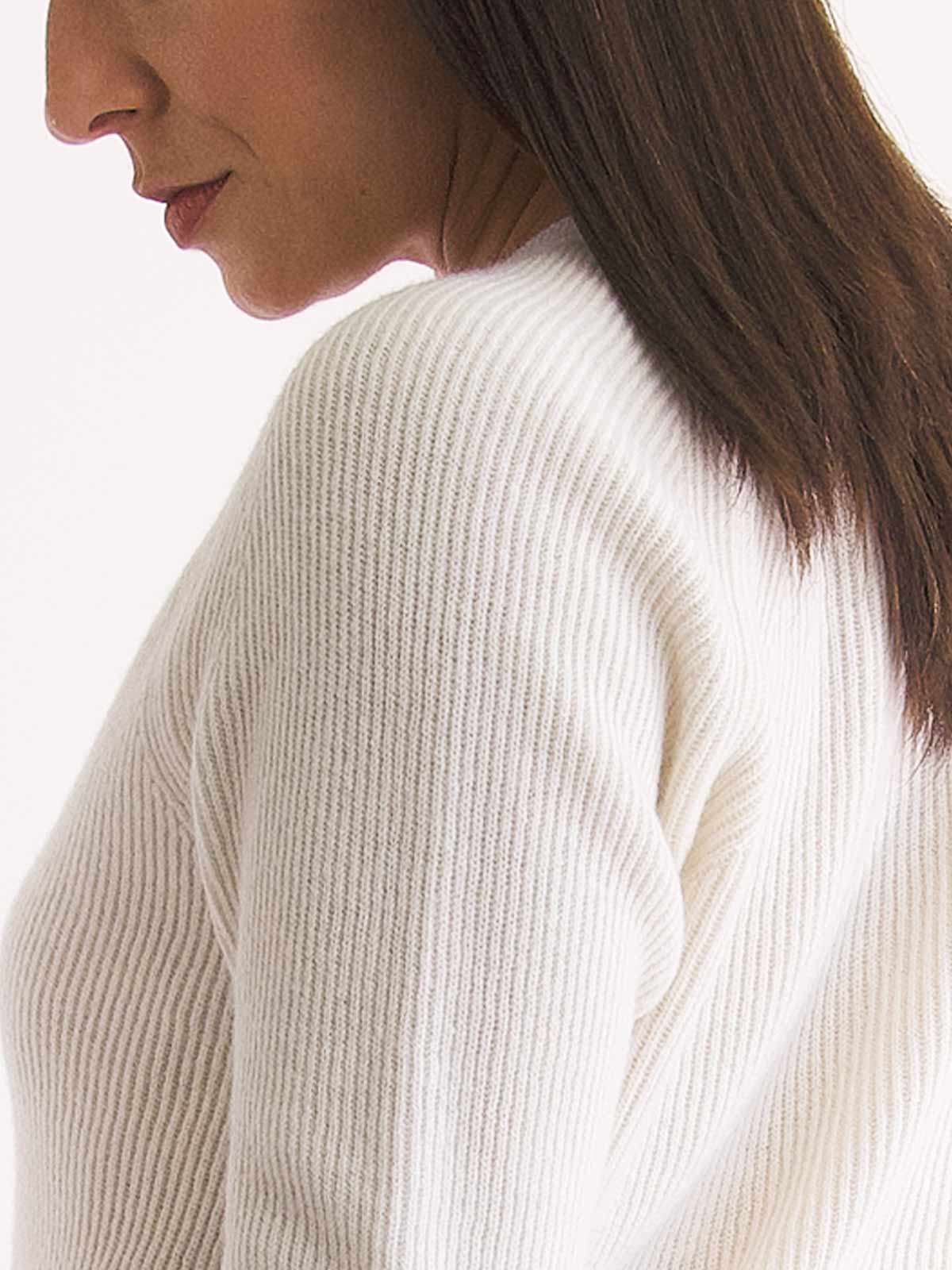 Natural
It is in the spring that the lower layer of hair from Kashmir goats is harvested and there are around 300,000 families of nomadic shepherds who collect and sell this extremely high quality wool from goats that live in freedom.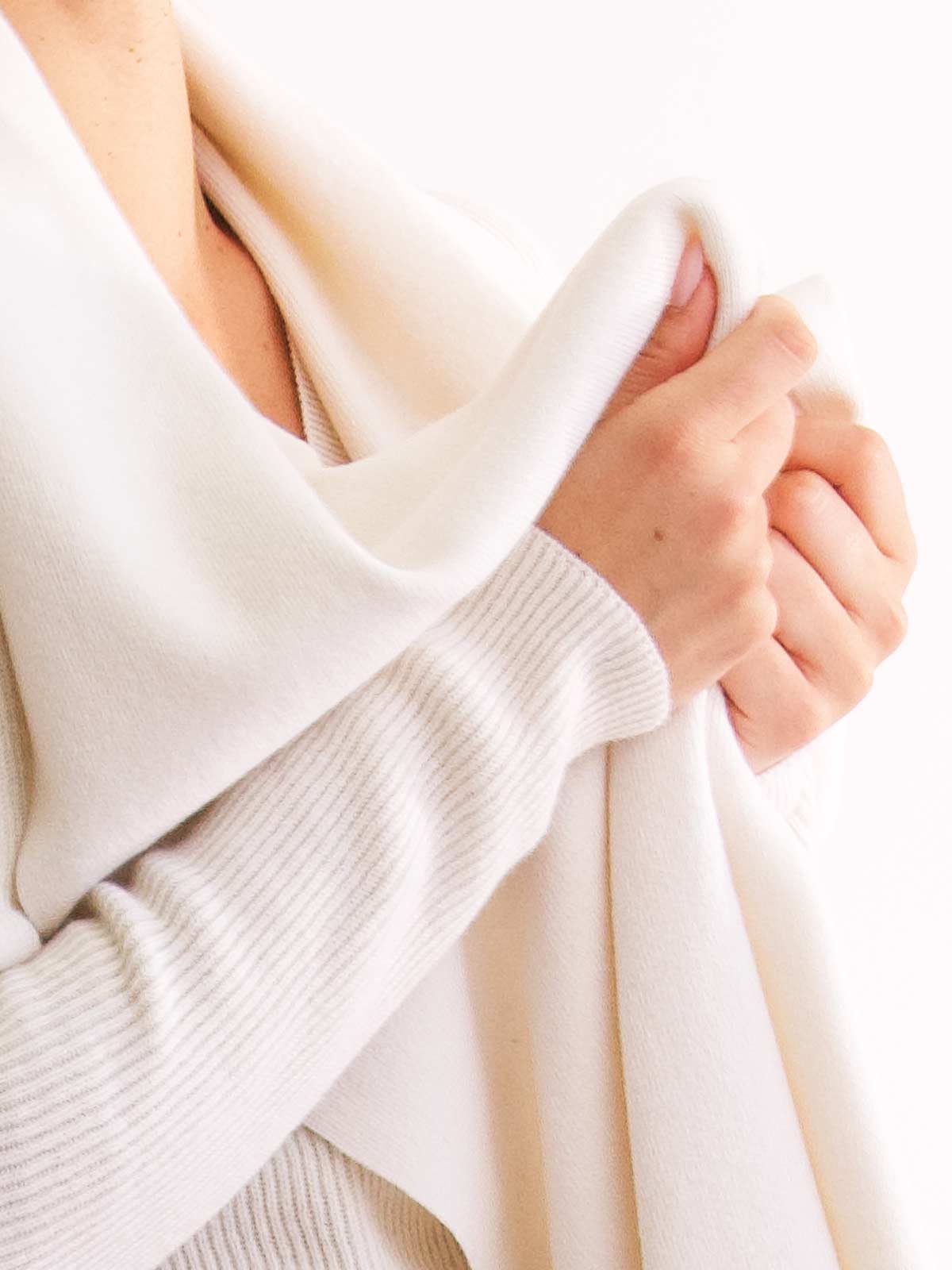 Durable
It is very rare as it is a finite resource. There is only a small amount in the world and the price reflects that. And with proper care it can last a lifetime.
Wonderful knits, I had bought them before and I really liked them and I still have them, they don't get damaged, I bought more this year and I'm going to buy more, I loved them, they are beautiful and of unparalleled quality.
- Fatima B.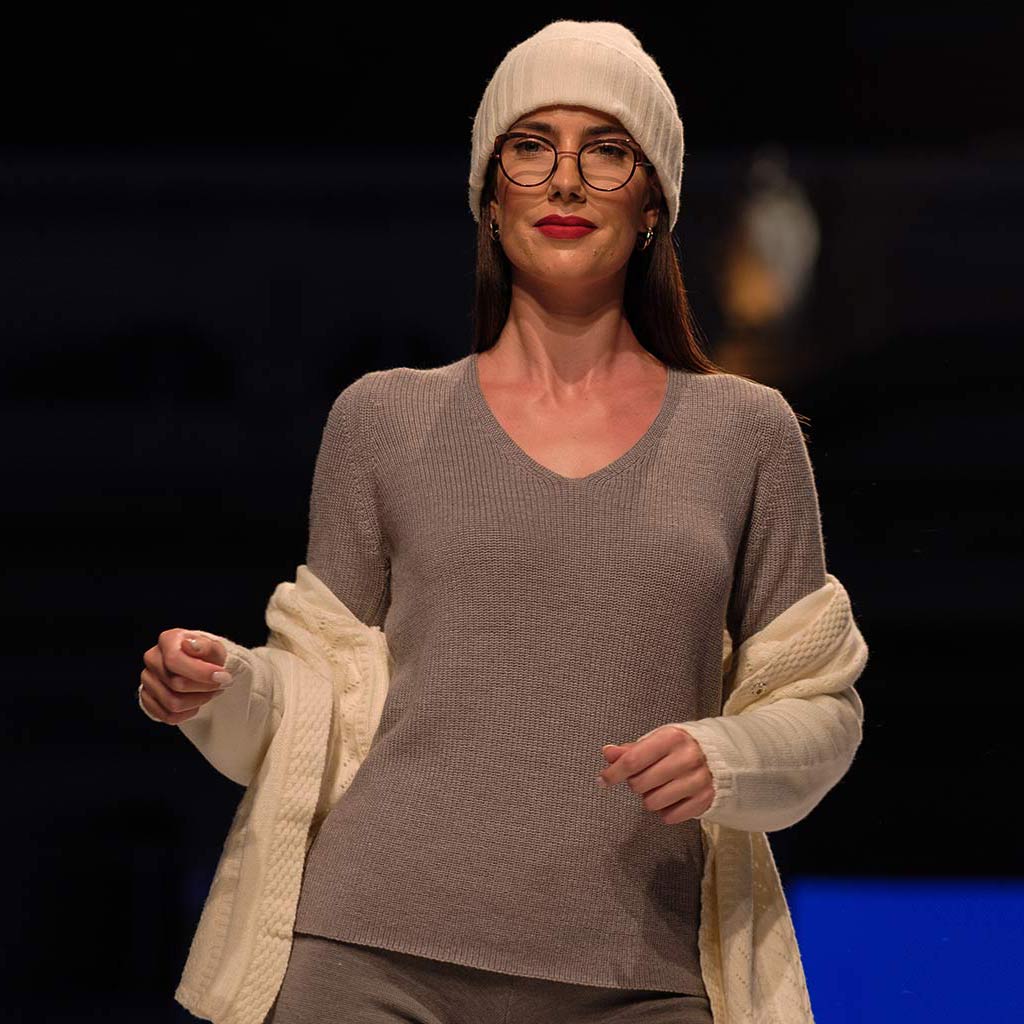 OCT/INV 2023 COLLECTION
The Season's Looks
Discover the season's latest looks.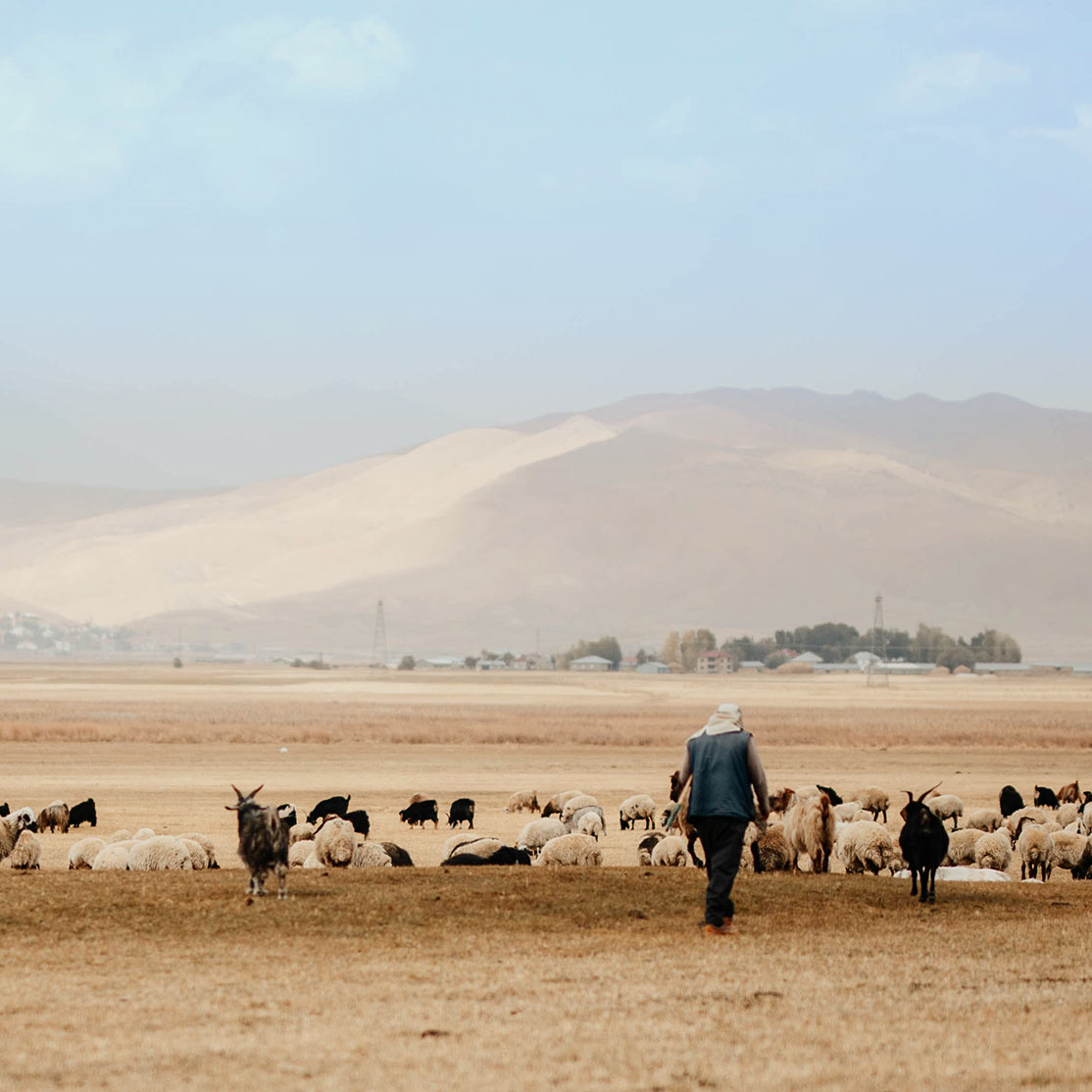 BLOG
10 facts about Kashmir.
In this article on our blog we explore the main advantages of this type of raw material, which is so distinct and sought after around the world.
KNOW MORE
We can help?
Common Questions
At achega.com you have the possibility to change your mind and you can communicate your intention within 15 days. You can exchange or return your item. If you have a member account on our website, returns will be free. If you have purchased your items as a guest, the return costs via courier will always be your responsibility and you will be asked to pay shipping costs of €4.00 which will be deducted from the amount paid upon purchase. The amount previously will be refunded when the item arrives at our facilities in perfect condition.
We don't always have the color you love. You have the possibility of ordering your item in the color you want through our customer support as long as it is available in our color catalogue. This order will have an additional value of €10.00. It will be ready within a maximum of 15 days, excluding shipping time. To place your special request, you must contact our customer support. Contact us at: loja@achega,com or via the following telephone numbers: +351 917 552 202 or +351 249 840 515.
It is possible to make hem arrangements and other width adjustments. A cost of €10.00 will be charged. The customer must send the correct measurements for this purpose. We are not responsible for errors when sending measurements. If you are already familiar with our knits, and know what arrangements to request, you can leave a note in your order form with a description of what you want to change as well as the measurements. Upon receipt of your order, our customer support will contact you to discuss the work to be done and send details for payment processing. If the order has arrived at your home and you wish to arrange it, you can do so through our physical stores or send it to our facilities. All shipping charges for arrangements are the responsibility of the customer. For more information, contact our Customer Support via email at loja@achega.com or via our mobile phone +351 917 552 202.